Push notifications technology opens up new horizons for working with traffic without personal data. But what if your product is complex enough to sell it through web pages or does sales technology involve direct communication with a customer? There are a lot of such businesses: dealerships, real estate sales, banking products and even insurance. In each of these sectors, the share of sales by "standard methods" far exceeds online sales. It is for such companies that we have developed our new personalization tool - the designer of mini-landings. You can receive additional leads from automated scripts or push newsletters. Create your own unique mini landing page in less than a minute.
Download speed <0.6 seconds
Any composition of data fields
Integration with the best callback and email services
Google PageSpeed ​​Insights - 100%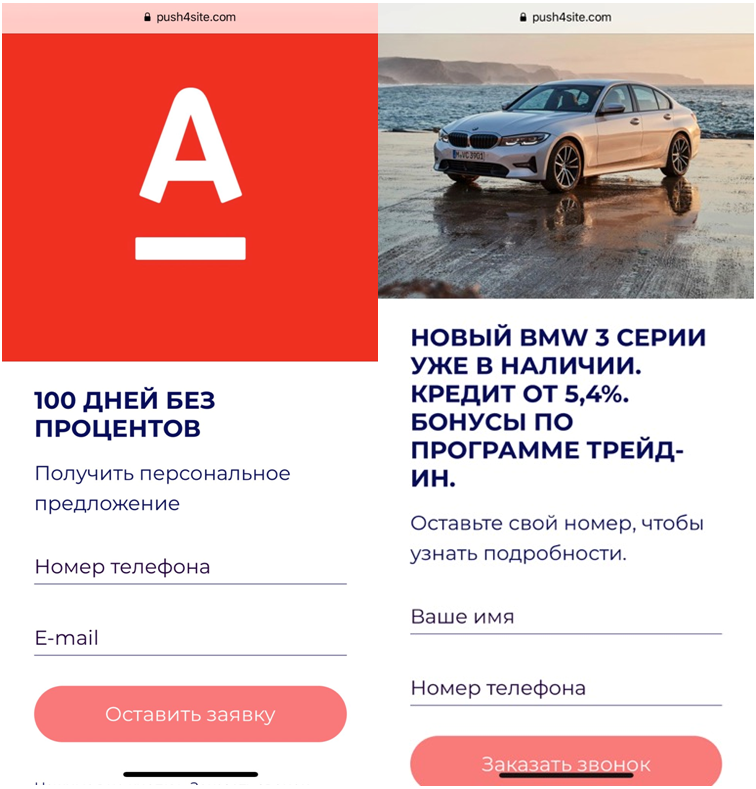 All received data will be instantly sent to your accounting system via the API or to one of the integrated services, for example CallTouch, Sendpulse or Unisender. In the future, we plan to expand the number of ready-made integrations.