December 4 was our first business breakfast with Google.
The main topic of the event was the possibilities of serviceworker technology and their application in business. Everything went in the format of reports, the highlight of dry technology was the Kaspersky report on the results that were achieved from the implementation of Push4site and browser push technology notifications.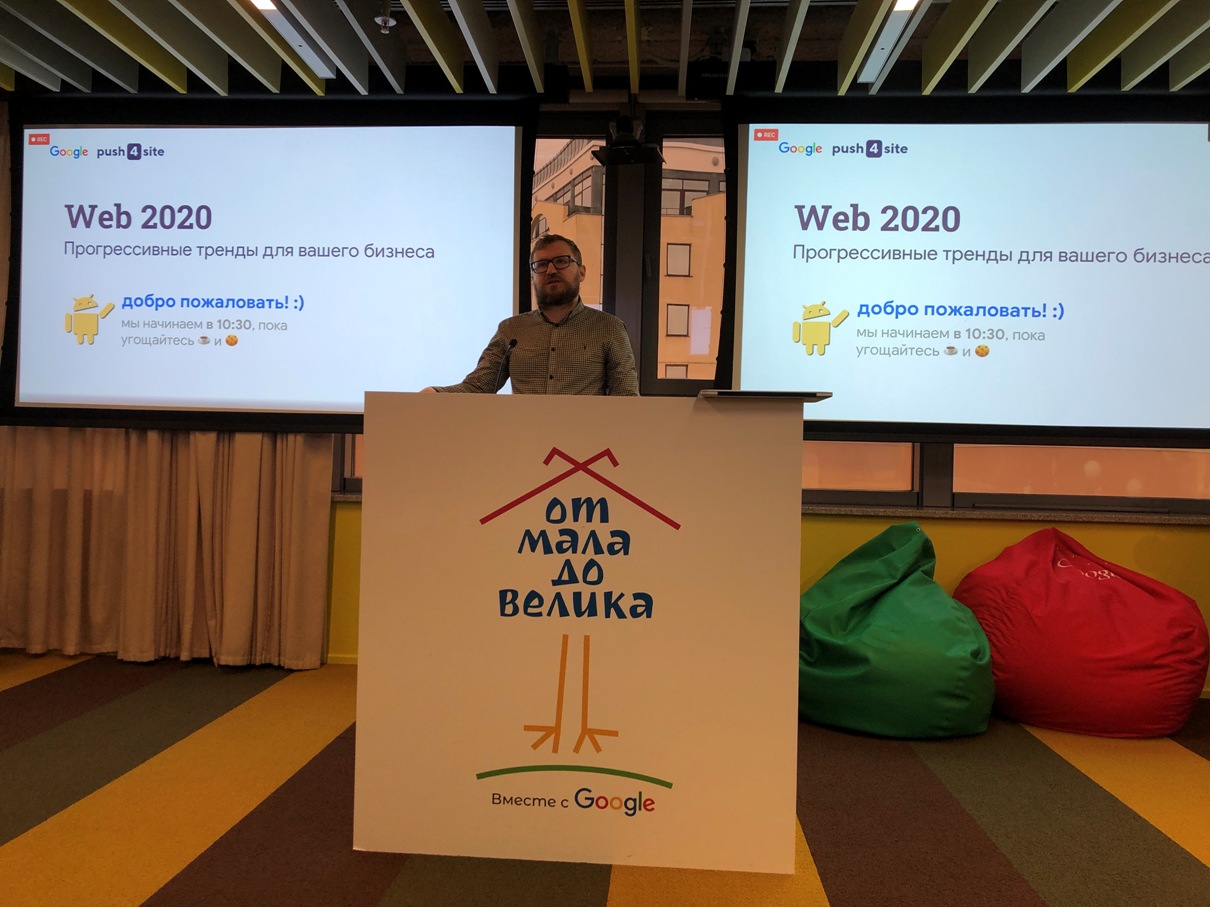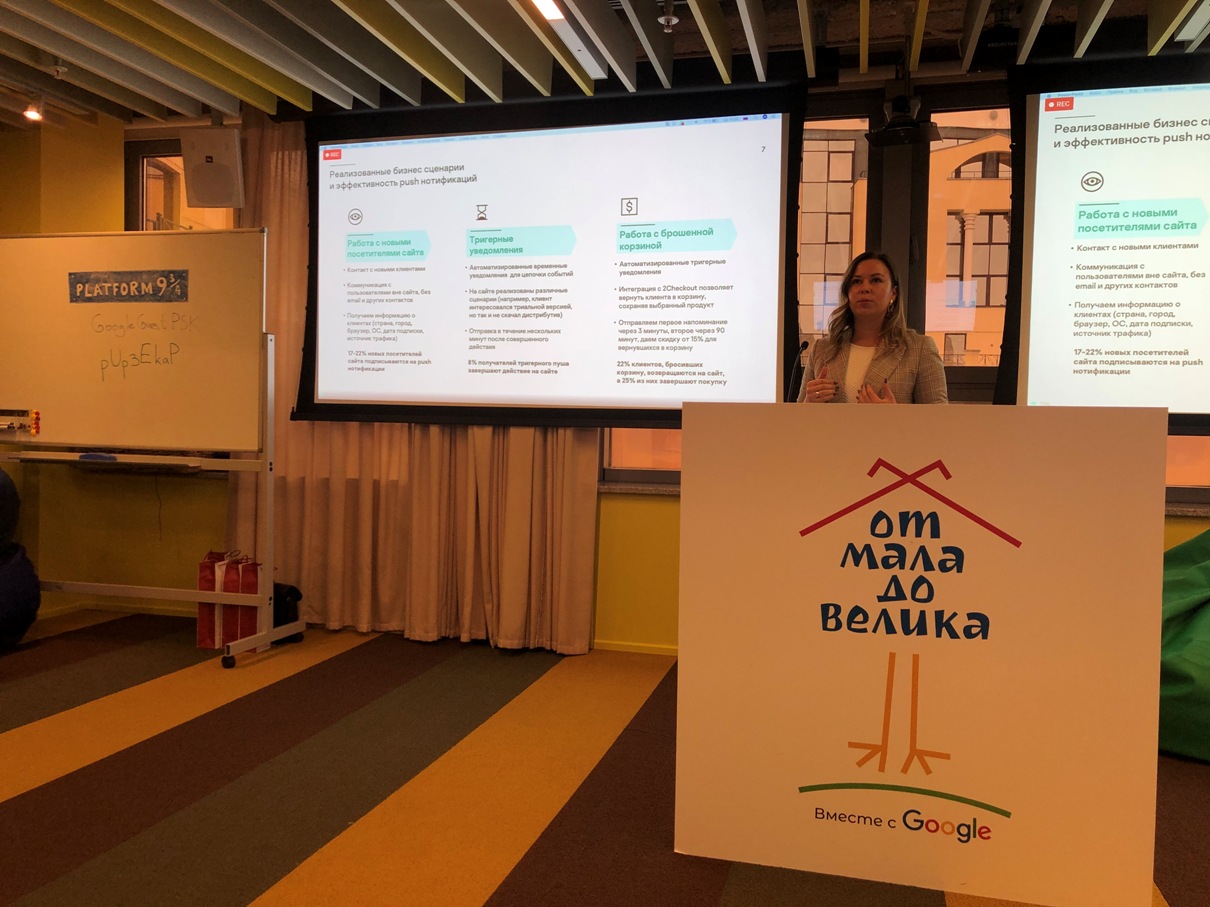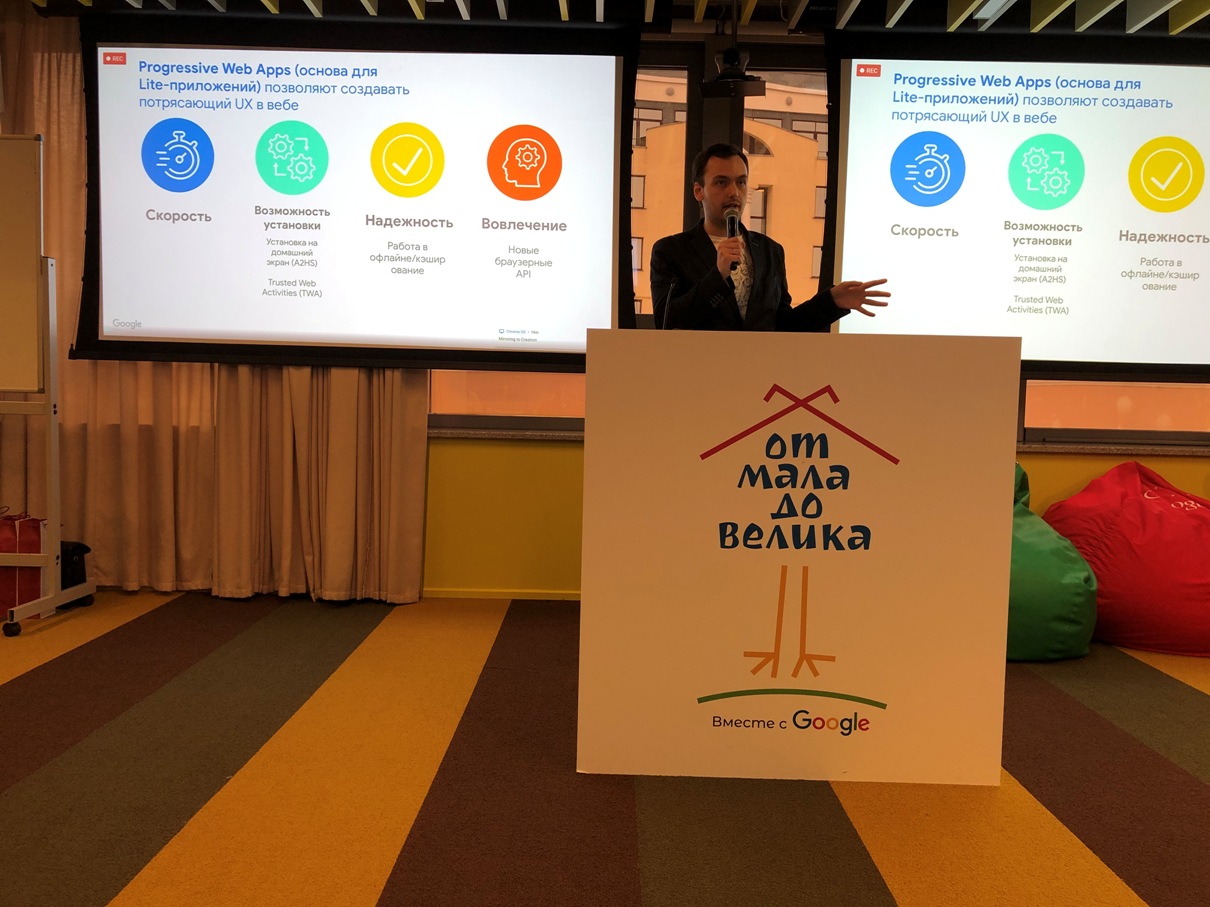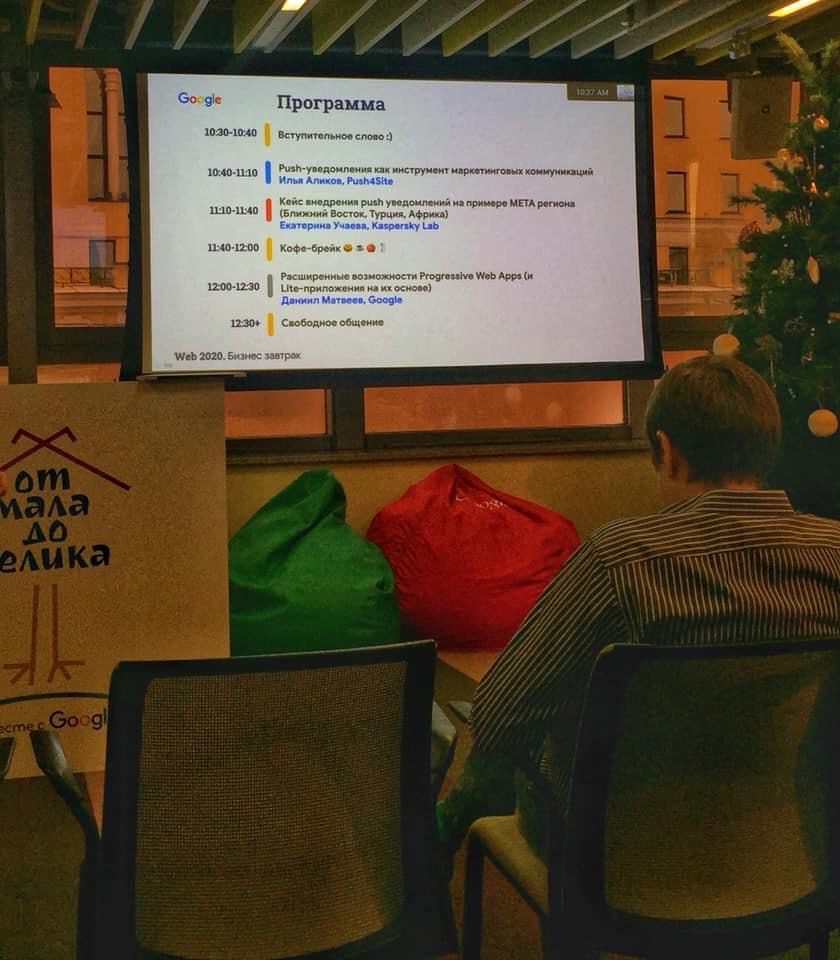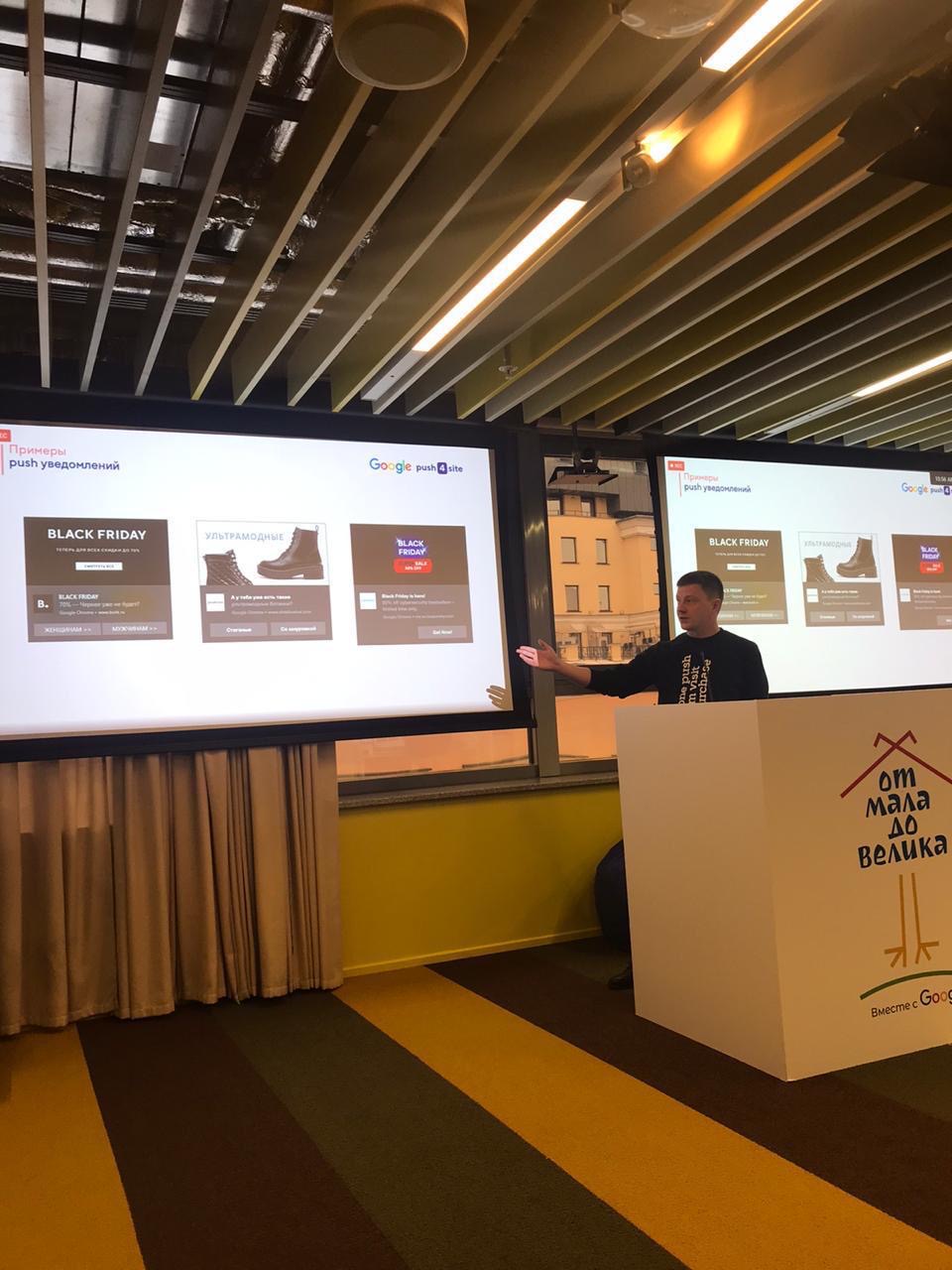 Now let's talk in order.
Serviceworker is a script that the browser runs in the background, separate from the page, opening the door for features that do not require a web page or user interaction. Today they perform functions such as push notifications and background synchronization, and in the future they will support other things.
The most important part of the technology is to interact with the user; their presence on your site is not required. Everything happens at the browser level.
Web push notification
We talk about a lot about push notification technology, so we'll briefly describe the advantages of the format.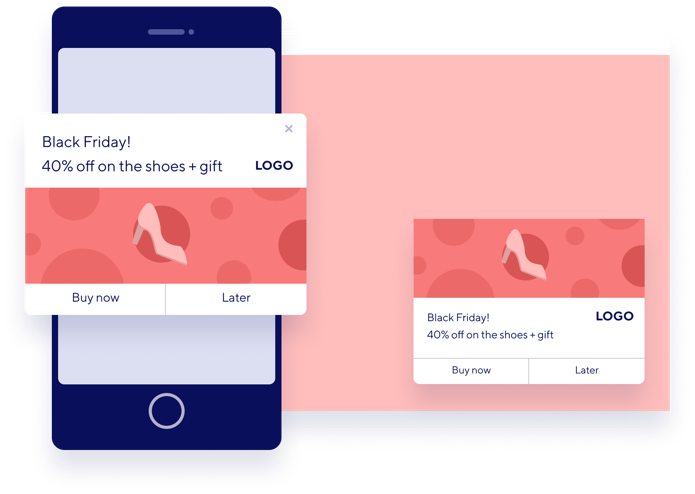 An advanced communications format with instant desktop delivery
140 characters of text
Emoji support
Big Preview
Interaction buttons
Brand logo
Business benefits can be summarized as follows:
Conversion per click up to 4 times higher than Email
Sending mobile notifications without creating a mobile application
One-click subscription, no need to enter email or phone
Only live users without bots
A few examples of notifications: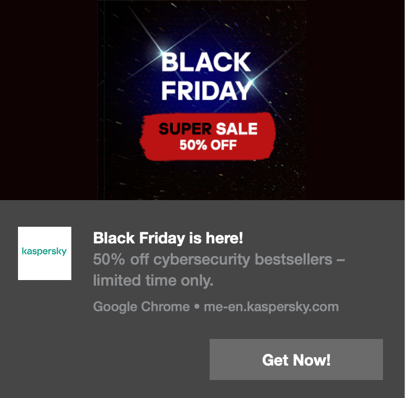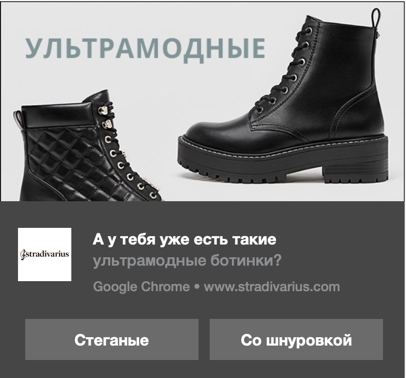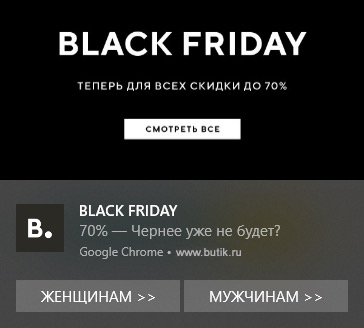 We already published part of the Kaspersky case earlier , the rest, unfortunately, is not intended for publication.
ProgressiveWebApplications (PWA)
This is a technology that adds application functionality to the site. In the desktop browser, the progressive web app remains a regular site. And when a visitor opens it in a mobile browser, PWA turns into a hybrid site and application.
What can give progressive web applications to your business?
Get to your mobile device bypassing GooglePlay and other app stores.
Make the site available offline. this works even for online stores, but information on executed transactions "flies" to the store when the user has the Internet.
Improve website loading speed on mobile devices. (3 sec in 2G !!!)
Send push notifications to users.
By the way, very soon, all users of our service will be able to experience all the charm of this technology, without additional development and complex implementations, almost as easy as connecting push4site.