Push notifications are extremely popular among online shopping tools. With Push4Site, you can send push notifications to your users directly from the online store website. Push notifications are delivered to Windows, Mac OS X, Linux, Chrome OS and Android.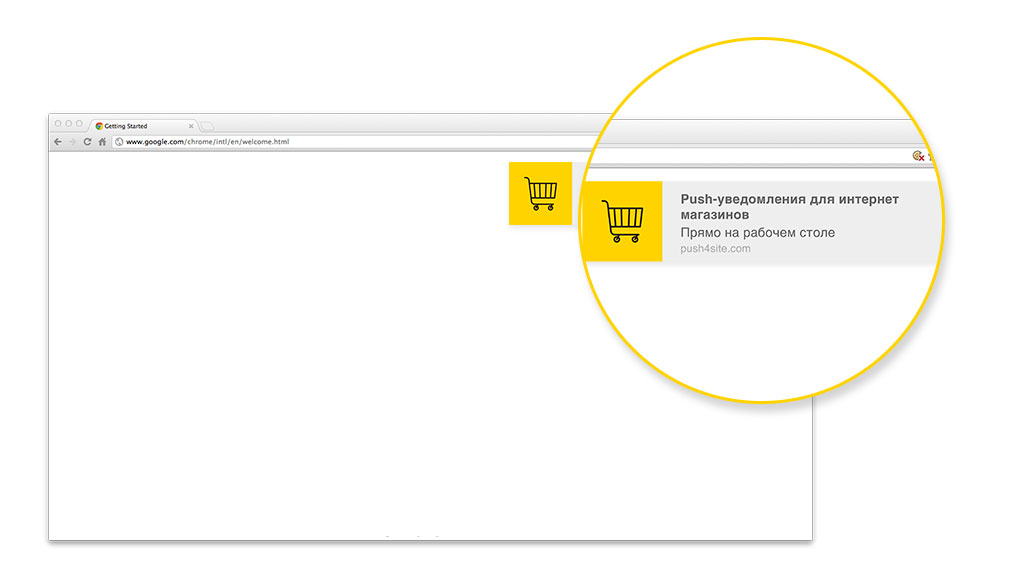 What is browse push-notifications?
Browser push notifications are instant messages delivered in real time and allowing you to keep in touch with subscribers in a laconic and trustful manner. Notifications provide a transition by clicking and are delivered to the browsers of subscribers, even if they are not on your site at the time of sending the mailing. Notifications are delivered to computers and mobile devices.
Why do online stores send browser push notifications?
Online stores can use browser push notifications for contacts with users at various stages of the purchase process. Use it:
To inform about new products
To announce the start of sales
To register and add anonymous users to the list of subscribers
To provide personalized offers and actions determined by the user's behavior on the site
To close abandoned baskets
How сan I start sending browser push notifications from my site?
You can start sending browser push notifications from your site for free and in less than five minutes.Here's what to do: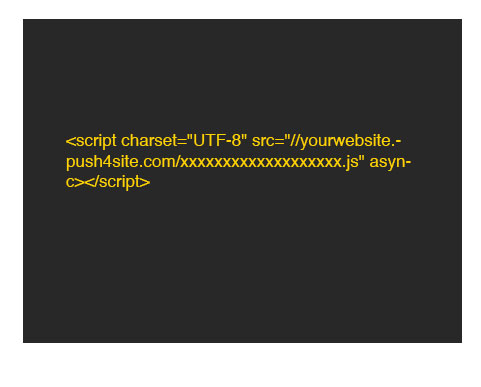 1. Install Smart Code
Once you create your free account on Push4Site, we will generate a Smart Code for you. Place it in front of the closing tag </head> on the pages of your site.
2. Subscription window for the newsletter
When a visitor visits your site, Push4Site displays a subscription window for sending push notifications. Once a visitor clicks "Always receive notifications," he is added to your list of subscribers.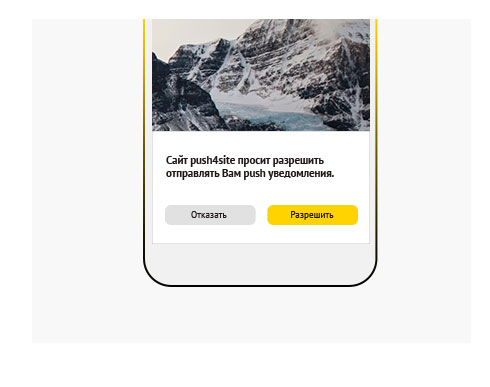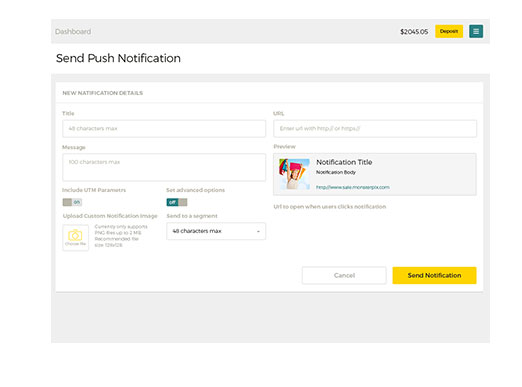 3. Sending the first notifications
So, you are ready to send the first notifications. Just enter the Push4Site information panel, create a title and text of the push notification - that's all!
4. Almost done!
Now your visitors will see your notification in real time. In the Push4Site information panel, you can track the delivery of messages, clicks and other statistics.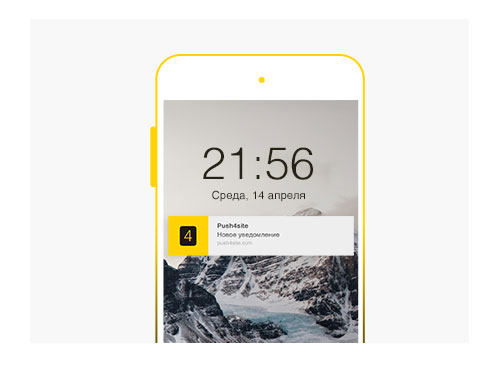 Start communicating with users of your online store in less than 5 minutes.