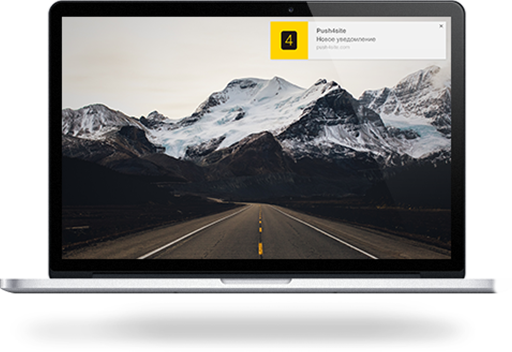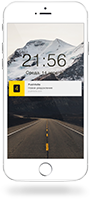 Push notifications for your website and mobile
Push notifications for your site
Short messages that come straight to the desktop even when the browser is off. Browser Push notifications brings up to a new level of communication with site visitors.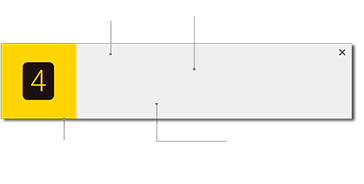 Title and text
125 characters maximum
Text of notification
Message you
want to send
Image
Branded icon
of your company
Link
The specified link to
the page that opens
when clicking on the notification
Advantages of Push notifications
Try the possibilities of Push4site!
Targeting
Personalisation, segmentation, geotargeting of push notifications, trigger and mass mailings.
WEB PUSH NOTIFICATIONS
Supports many browsers, Chrome, Safari, FireFox, offline delivery, visibility of 90%.
Simple customization
Convenient private office, mailing according to the schedule, statistics on mailings, easy customization.
Mobile
Delivery to the locked screen, instant response, all smartphones, without applications.
NOTIFICATIONS FROM PUSH4SITE
New, exclusive formats of browser notifications are already available for all our customers.
Interactive notifications with "call to action" element
Messages with two interactive options
Push notifications with large images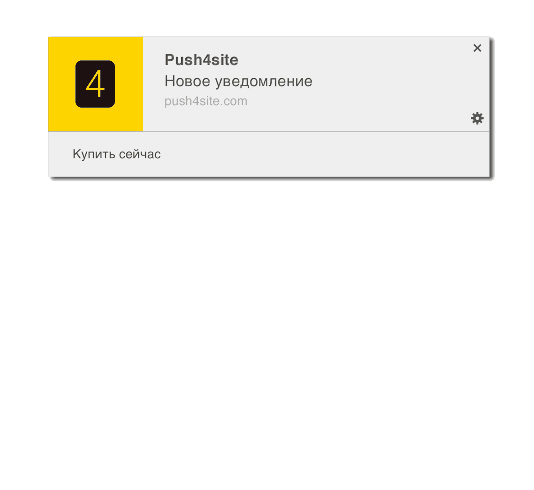 Cases of using push notifications
Feedback
Denis
https://grandnail.com
I saw this service on the site of competitors, I decided to see what is this. It turned out pretty easy to set up everything, and it was very enjoyable. It's obvious that the developers are not looped in programming and think about the convenience in using. Hopefully everything will be the same.
Alexander
http://radiotehno.com
The best push notifications service. Works on all devices. Works quickly, efficiently! Thank you very much for such a good service as Push4site, you really are the best in this field!
Nikolai
http://toyota-sprobegom.ru/
Excellent service. Helps always keep subscribers in the know-how course. It's easy to manage, sending one mailing takes less than a minute, with results above all praise. I wish you success in your development!
Michael
https://lavalon.ru
Use constantly, bought a premium account. I like everything, all the functions are enough, continue in the same manner. Among all services, this one was chosen, because it works well and did not fail. We will recommend it to friends and acquaintances.
Sergei
https://boutiquearea.ru
Thank you for the wonderful service! Openability is not very good, but I think that you just need to learn information on push notifications. Maybe you have a brief guide or cases? In order to increase the conversion in the opening of notifications by the example of others.
Alexander
http://chukreeva.pro
Cool and the most functional service. Others do not. For example, several shortcut buttons in the notification. A picture is just fire !!! Immediately moved here, as soon as I saw these service abilities.
Rich push – уведомления с большой картинкой или элементами взаимодействия. А это значит, что можно использовать всю мощь визуального маркетинга и значительно сократить путь пользователя до целевой страницы. Давайте сравним: Преимущества формата отображения: Человек обрабатывает визу...
This website uses cookies, belonging to us or to third parties, for profiling purposes and to serve you ads in line with your browsing preferences and that may be of interest to you. If you wish to learn more on cookies, or change your browser's settings on cookies (or prevent the website from setting whatever cookies), click here. If you close this banner, continue browsing or clicking any item on the website, you signify your consent to the use of cookies.